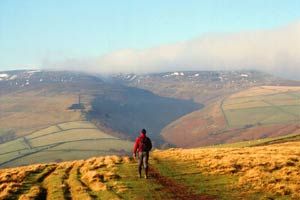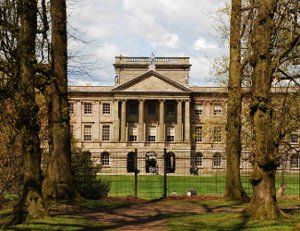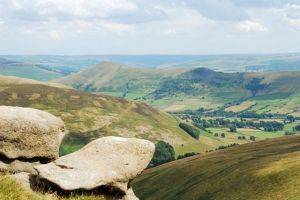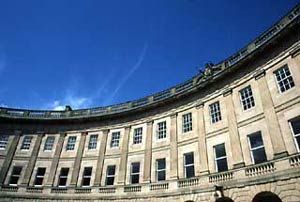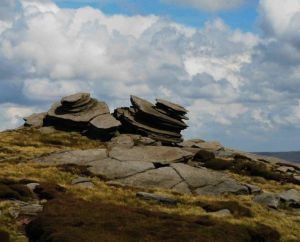 Around Buxton
At Buxton Hilbre Bed and Breakfast we are a family of outdoor enthusiasts, we are always delighted to share our excellent and extensive knowledge of the local area. As walkers; fell runners; mountain and road bikers; cavers and climbers we can point you in the right direction for acivities  in the area. Or if you simply want to have a rest and enjoy the area we can make suggestions and provide maps and routes for you to explore.
Whatever brings you to Buxton Hilbre B and B, whether you are with your children, on bikes, exploring the stunning Peak District with your dog, playing at or visiting The Opera House, or just having a break, we are delighted to accommodate your needs.
We will be only too happy to respond to your special request!
Buxton has many attractions for the visitor that are easily accessed from our edge-of-town location. These are suitable for people wanting to experience the many different facets of the Peak District.
For all climbers; cavers; mountain bikers and outdoor enthusiasts we will be able to help you out with reference guide books or advice of the best routes to take. Walking in the Goyt Valley is very close and accessible and we have Grin Low Tower on our back door step so a quick stroll with stunning views is possible at any time of the day. Secure storage is also available for all equipment.
Buxton caters for those seeking culture and history via the Pavilion Gardens; the old Roman Baths and the world famous Opera House; Pooles Cavern and the Buxton Museum. For more ideas check out The Buxton Directory.
For those rainy days (which do happen in Buxton) Manchester; Leeds and Sheffield are all close at hand. In addition, many places are within easy reach for example Chatsworth House, Haddon Hall, Castleton Caverns, Matlock and Matlock Bath; the henge at Arbour Low and Eyam one of the only villages to survive the plague.
With children of our own we can also point you in the direction of a number of local attractions for children. These include Owls and Otters, at the Chestnut Centre, the Donkey Sanctuary, Eyam Hall and Craft Centre and Chatsworth House and Park, Tittesworth Reservoir and visitor centre, Carsington Reservoir and Visitor Centre.
Below is a selection of local attractions that you might want to visit during your stay at Buxton Hilbre Bed and Breakfast:
Within Buxton

Pooles Cavern
Go Ape
Pavilion Gardens
Buxton's Devonshire Spa
The Dome
Buxton Museum
Green Man Gallery
The Opera House
Pavilion Arts Centre
Buxton Leisure Centre
Places to eat include: Simply Thai; Barbarella's; Great Panda; Taj Mahal; Comumbine; the Church Inn; the Packhorse Inn; the Royal Oak.

Around Buxton

Goyt Valley
Arbor Low
The Plague village of Eyam
Kinder Scout
Pennine Way
Walks around Castleton - Bleaklow, Mam Tor, Win Hill and Lose Hill
Hope Valley
Dovedale
Hartington and Ilam Villages
Eyam Hall and Craft Centre
Maccelesfield Forrest
Lathkildale
Monsal Trail; Tissington Trial and High Peak Trail

In the Peak's

Chatsworth House
Haddon Hall
Castleton Caverns
Derwent Dams
Alton Towers
Heights of Abraham
Owls and Otters
Donkey Sanctuary
Blackbrook Zoological Park
Tittesworth Reservoir
Carsington Reservoir and visitor center
Matlock
Matlock Bath
Lyme Park
We cater especially for people who plan outdoor activities, walking and cycling in particular. We have a library of local itineraries to suit all levels of fitness.
There are numerous local attractions which are of interest to children. These include Owls and Otters, the Donkey Sanctuary, Eyam Hall and Craft Centre and Chatsworth House and Park. Also of interest are Blackbrook Zoological Park, Tittesworth Reservoir and visitor centre, Carsington Reservoir and visitor centre. Some of which we have discount tickets for.
Have a great visit to Buxton Hilbre Bed and Breakfast we have lots to do and see!
See you at the Peak's Cycle week in September.